Adriana La Selva and Francesco Galli have contributed to a new book on performer training. The new book Time and Performer Training, edited by Mark Evans, Konstantinos Thomaidis and Libby Worth, addresses the importance and centrality of time and temporality to the practices, processes and conceptual thinking of performer training.
Adriana La Selva has written one of the book's chapters ; Bridging monuments, on repetition, time and articulated knowledge at The Bridge of Winds.
Adriana addresses the long term training of the group, and her view of its exercises and their transformations throughout 30 years, building a particular ethos around this process.
And Francesco Galli's photo "out of balance" taken during the Winds' meeting in Paraty, is the front cover of Time and  Performer Training.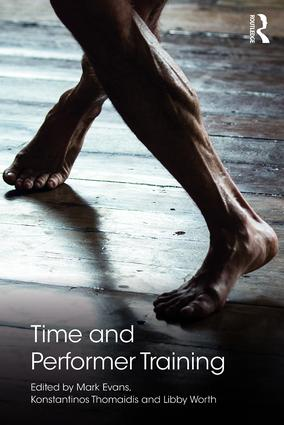 The book is published by Routhledge and is available here:
https://www.routledge.com/…/Evans-Thom…/p/book/9780815396284