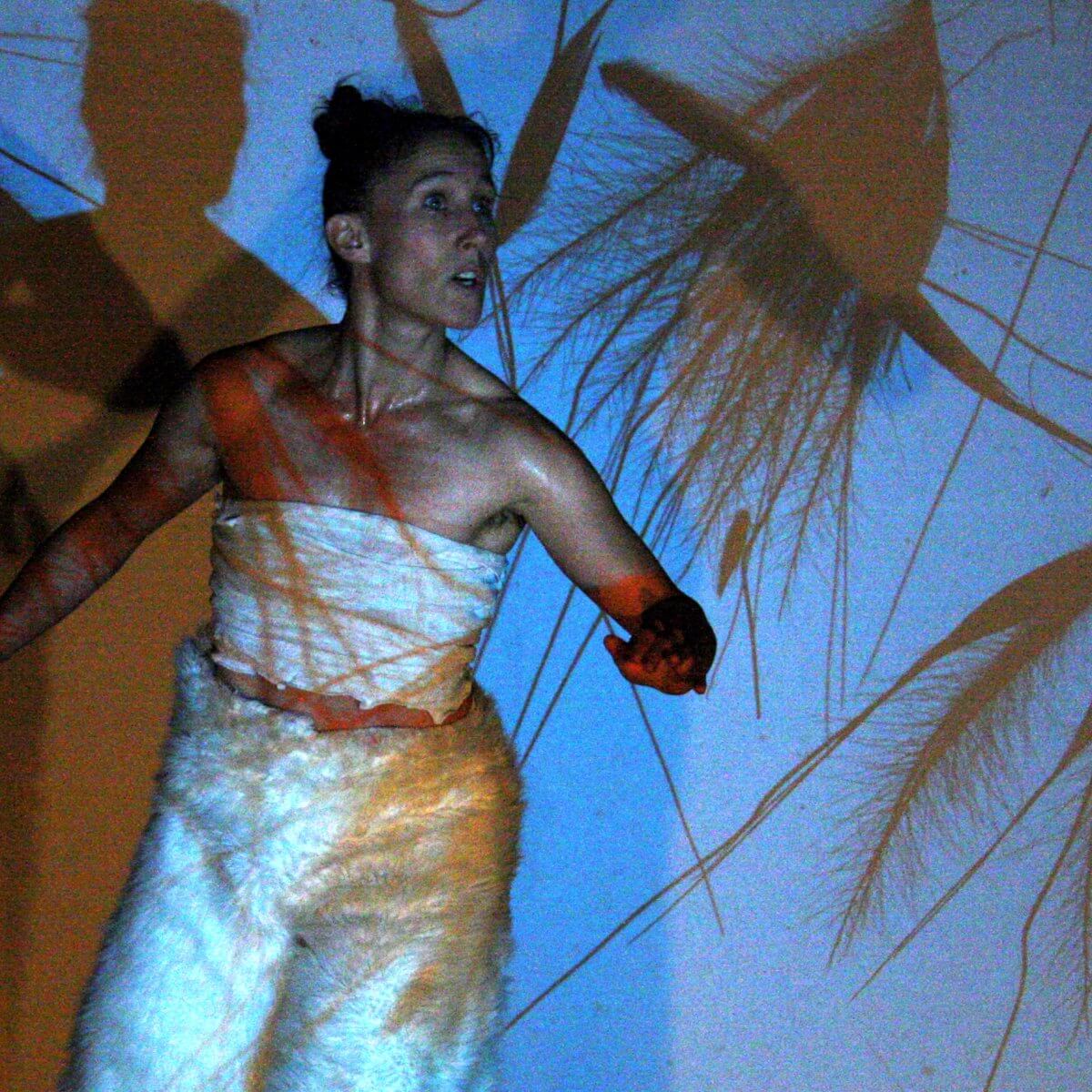 Jori Snell
THE NETHERLANDS/DENMARK
Member of The Bridge Of Winds since 2000
Born in 1972, Jori is a performer and a visual artist.
She was educated at Institutet för Scenkonst (1993) in Sweden and Nordisk Teaterskole (1998) in Denmark. Since 1998, she has worked as a freelance performer, director, and educator, transforming her training in physical theatre, visual arts, contact improvisation, martial arts, and butoh-related approaches into her own artistic language. Companies she has worked with include Corona la Balance (Denmark), Panthéâtre (affiliated to Roy Hart Theatre, France), and Teatret OM (Denmark). Between 2008 and 2016, she was based in Cape Town, South Africa, creating works with companies such as FTH:K (Physical/Visual Theatre), Ubom! (Physical Theatre), Remix Dance Company (Mixed ability Dance), and dancing in performances of the choreographer Nicola Elliott.
Jori single-handedly initiated and launched the contact improvisation scene in Cape Town, sustaining a CI community, and teaching theatre and dance in many contexts, institutions, and universities (Drama & Dance Departments of Cape Town and Rhodes). Her solo productions have won several awards and international acclaim. Since 2016, she has been based back in Denmark, collaborating with Teatret OM in performances and cultural/artistic projects with local communities and immigrants.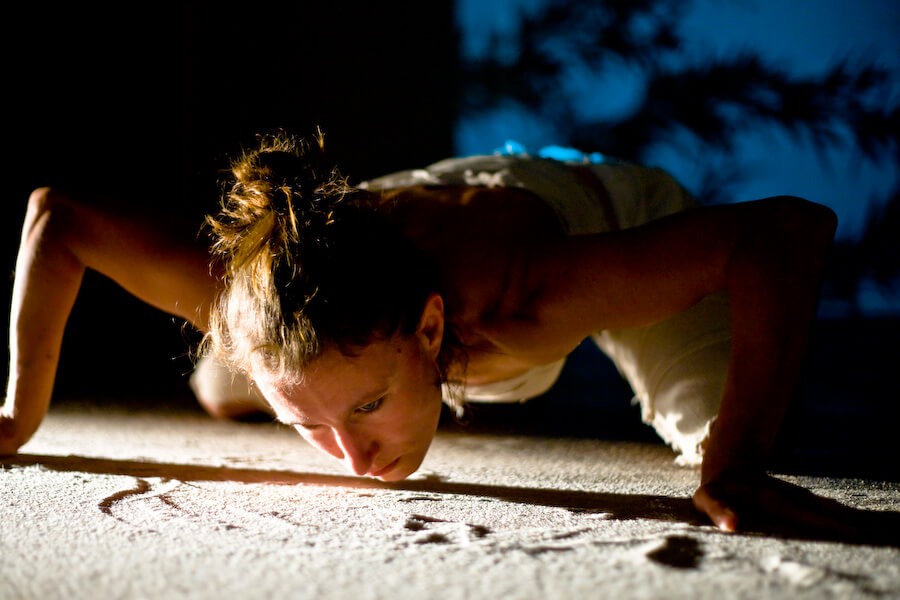 ---
Image Credit: Photo 1: Rina Skeel, photos 2: Niklas Zimmer Photo